Ladakh Book Festival 2023 continued to engage attendees on its fourth day, offering a range of activities that celebrated the power of storytelling, revived the art of letter writing, delved into the significance of monasteries in preserving knowledge, explored Buddhism's origin and cultural influence, and highlighted the role of media. The book festival that is being organized by National Book Trust, India (NBT-India) in association with the Administration of UT of Ladakh, has been a true celebration of literature, culture, and intellectual engagement.
The day kicked off with Dr. Jaishree Sethi's enchanting storytelling session, transporting the young audience to a world of kings, queens, and commoners. Her captivating tales not only entertained but also imparted valuable life lessons. Riddles, songs, and even chocolates added an extra touch of excitement for the attendees, leaving them eager for more.
Daakroom's letter writing workshop aimed to revive the fading art of handwritten letters. Participants immersed themselves in the world of personal correspondence, discovering the significance of heartfelt communication and the emotional connections it forges.
Geshe Jamyang Tashi, Director Thiksay Shescrap, Kyadtsal Ling Library, took center stage in an enlightening session on monasteries' role in preserving knowledge. The audience embarked on a profound journey into the realm of scriptures, gaining insights into their essence, diverse forms, and the intricate methods employed to safeguard these timeless treasures. Rare handwritten scriptures showcased during the session further deepened appreciation for Ladakh's rich cultural heritage.
"Buddhism: Origin and Cultural Influence" presented by Khenpo Konchok Thupstan unveiled the historical origins and cultural impact of Buddhism. Attendees explored the philosophy and major branches that have shaped the cultural landscape. Moderated by Dr. Rinchen Dolma, Assistant Professor from the University of Ladakh, the session offered valuable insights into one of the world's most influential religions.
The role of media was discussed in a thought-provoking session by Manish Sain from Press Trust of India. Delving beyond surface-level coverage, Sain emphasized the importance of in-depth reporting while acknowledging the integral role of social media and influencers. Kanchan Wanchoo Sharma, Editor, NCCL, expertly moderated the session, highlighting the evolving media landscape and its impact on society.
The day's events culminated with a foot-tapping musical performance by Ladakhi band Dashugs, filling the atmosphere with joyful melodies and celebrating the spirit of the festival.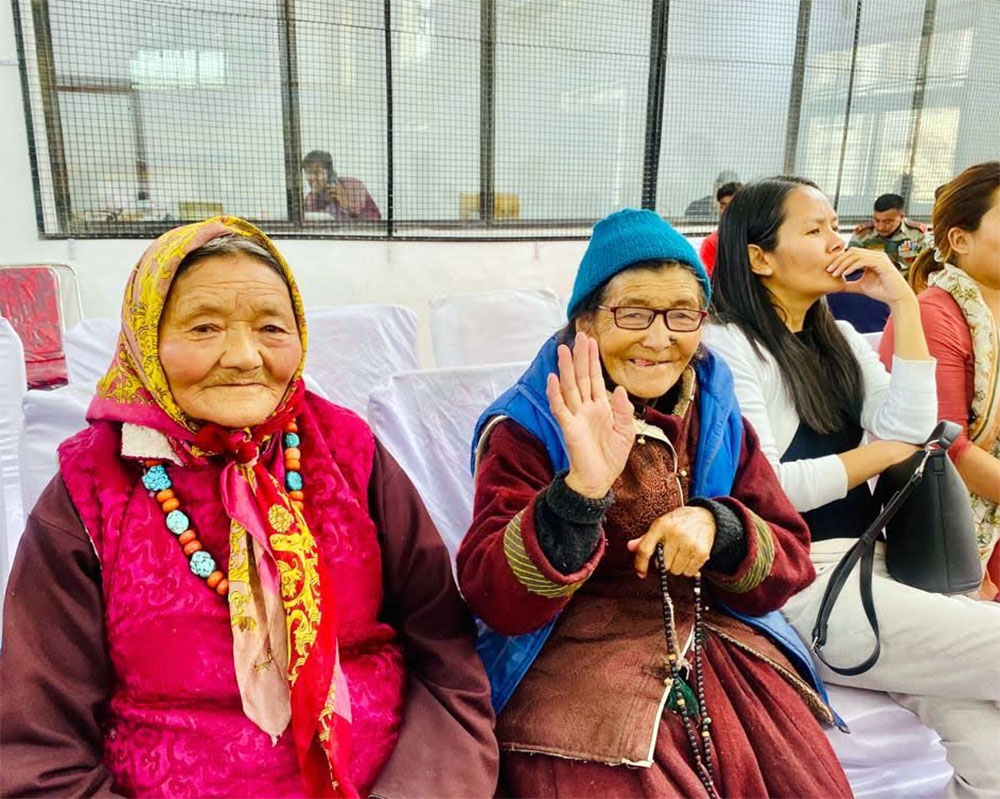 The Ladakh Book Festival 2023 continues to captivate audiences with its diverse range of activities promoting reading, cultural exchange, and intellectual engagement. Mark your calendars for this literary extravaganza from 12 to 16 July 2023, 10 am to 6 pm. Entry is free for all! Plus, enjoy a 10% discount on book purchases. Join us in celebrating the magic of words, the joy of reading, and the vibrant cultural heritage of Ladakh at the Ladakh Book Festival!