Gold rain from the gold factory
Delhi's boys, who wandered from door to door seeking help from the leaders of the government, without any help, the differently-abled players of Sonia Vihar Water Sports Club won the International Dragon Boat Championship organized in Thailand, won the flag of India. Out of total 14 players going from India to Thailand, seven players are from Sonia Vihar Water Sports Club alone. Whole of India in half this number is enough to prove that in this club known as "Medal Factory" Asia and International symbols have also been put in their bag in the country's 400 medals.
Sandeep Mishra, general secretary of Dragon Boat and Traditional Sports Association Delhi, said in response to the questions of the press conference that this moment has brought a golden opportunity for the sports achievements of the country when the Dabangs of Delhi have conquered the world.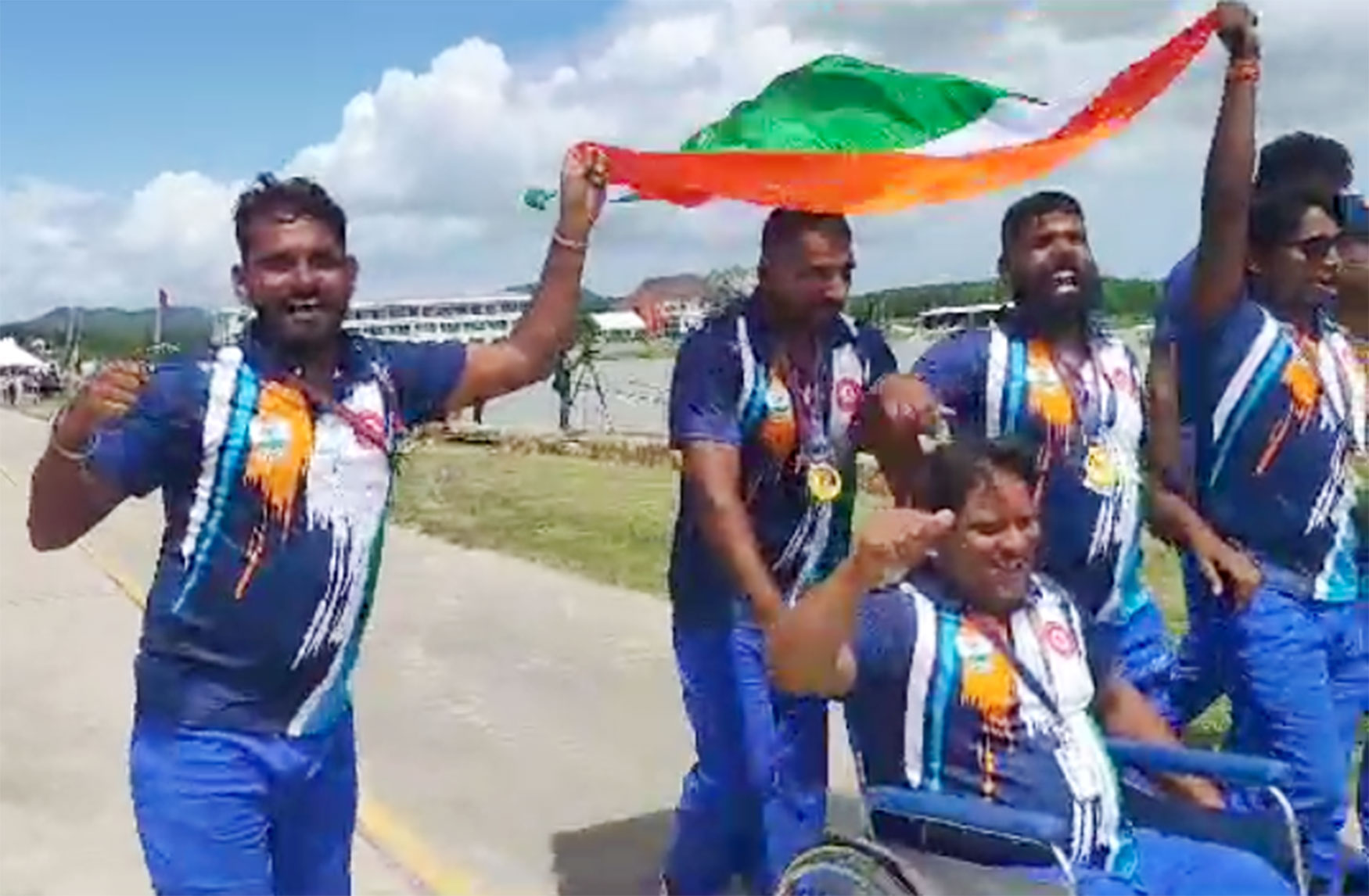 They raised the value of tricolor after defeating 31 great countries like America, Australia, New Zealand, Philippines. This is a matter of celebration for 130 crore Indians, but it is sad to say that when these players were going to raise the honor of Delhi and the country and raise the honor of the tricolor across the seven seas, no businessman, leader, minister of Delhi and the country, Institute, social worker did not come forward as a support. After all, like always, the office bearers of Sonia Vihar Water Sports Club did not give up, gathered with courage, once again trusted their players. Club's chairman, Club's president Trilochan Singh, VK Chowdhary, manager KP Singh, general secretary Manjeet Shekhawat, secretary Kaushal Kumar, Mili Singh, Rekha and all the office bearers together with the players – Vinay Kumar, Krishna Kumar, Kush, Satish Kumar, Mukesh gave a golden gold tag as a gift to their dedication.
Dragon Board Association Chairman Kamaljit Singh Khungar said that this golden success of the players is being celebrated all over the country and will be celebrated with pomp when they return home. Club President KP Singh said that the happiness has doubled now, it will be four times when the players arrive. Chairman President Trilochan Singh said that this is a moment of self-respect for Delhi and the country, saluting the courage of the players. His coach Manjit Singh Shekhawat said that coaching is the name of polishing talent, turning sweat into gold. My players have given me gold in the form of Guru Dakshina to win the world, it will always be memorable.
Secretary Kaushal Kumar said that this golden success will be a boon for the generations to come. MP Manoj Tiwari had promised to give five lakh rupees as help to these players of the country on Yoga Day, it is expected that after winning the world, the MP will also fulfill his promise, the hope has also increased that Delhi Government and Government of India will also World winners, Asia winners and hundreds of country winning players of this club will definitely extend a helping hand if not today or tomorrow. Players who went to play in Thailand have won bronze and gold in two of the seven events held. It means it is clear that the rain of gold and silver is yet to come.